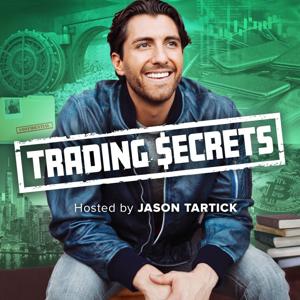 16: The MONEY behind Matchmaking with the Millionaire Matchmaker, Patti Stanger
08.30.2021 - By Trading Secrets
The Millionaire Matchmaker, Patti Stanger, opens the vault and explains the money and madness behind Matchmaking.  Patti is a well known businesswomen, producer and star of her own matchmaking reality tv series. She details her road map and divulges all of the information centered around her career, creative and craziness of the television and matchmaking world.  From online dating to divorces to prenups to marriages, she covers it and much more!
For All Access Content - join our networking group for less than 30 cents a day!
Host: Jason Tartick
Voice of Viewer: David Arduin
Executive Producer: Evan Sahr
Produced by Dear Media.