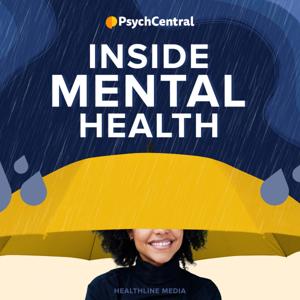 What are your goals in your marriage? Are you trying to make sure everything's fair and that you and your spouse are contributing equally to the relationship? Today's guests explain why that could be a recipe for failure. Dr. Nate Klemp and Kaley Klemp are married researchers and relationship experts who have developed the 80/80 method of managing marriages and relationships. Listen as they explain how their method can lead to more closeness and a better connection.
Learn more and/or read the transcript on the official episode page.
Guest Bio:  
Nate Klemp, PhD, is a writer, philosopher, and entrepreneur. Along with his wife Kaley, he's the author of the newly released "The 80/80 Marriage: A New Model for a Happier, Stronger Marriage" (Penguin Random House). He's also the co-author, with Eric Langshur, of the New York Times Bestseller "Start Here: Master the Lifelong Habit of Wellbeing" and is a regular contributor for Inc. Magazine, Fast Company, and Mindful. He's also a founding partner at Mindful, one of the world's largest mindfulness media and training companies. Nate holds a BA and MA in philosophy from Stanford University and a PhD from Princeton University.
 
Kaley Klemp is one of the nation's leading experts on small-group dynamics and leadership development, a TEDx speaker, and the author of three other books, including the Amazon Bestseller "The 15 Commitments of Conscious Leadership," "The Drama-Free Office," and "13 Guidelines for Effective Teams." A favorite with Young Presidents Organization (YPO) forums and chapters, Kaley has facilitated retreats for more than 400 member and spouse forums throughout the world. Kaley is a graduate of Stanford University where she earned a BA in international relations and MA in sociology with a focus on organizational behavior.
About the Inside Mental Health Podcast Host
Gabe Howard lives with bipolar disorder and is a nationally recognized speaker and podcast host. He is the author of the book, "Mental Illness is an Asshole and other Observations," available from Amazon; signed copies available directly from the author. To learn more about Gabe, please visit gabehoward.com.