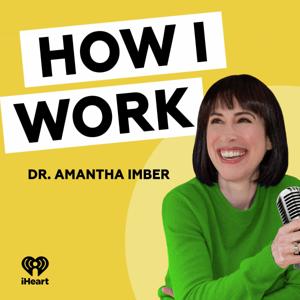 Transform fear into excitement with this simple question
07.11.2022 - By How I Work
Think back to something… scary. Intimidating. Something you signed up for and thought was a great idea in the moment, but that grew more and more unnerving as it grew closer. 
Maybe it was an athletic endeavour, an overseas adventure, or a serious stretch goal at work. If you asked friends for advice as the big day crept ever closer, they probably asked you the classic question: "What's the worst that could happen?" 
And for a second, you might've calmed down. You might've remembered the big event wasn't going to kill you. But if that wasn't the worst thing that could happen, what was? 
You could've been utterly humiliated. Maybe you could've lost a lot of money, or ruined your reputation? You could've been injured, or rejected, or… See? Now your mind is spiraling, overflowing with worst-case scenarios. 
Michelle Poler, who speaks on fear and the comfort zone, has heard that advice countless times, and she's fed up. When you ask yourself for worst-case scenarios, surprise: you get them. 
She has a better question for you to ask when something's scaring you, and I share it in this extract from my new book, Time Wise. 
Connect with Michelle on Instagram or on her website
You can find the full interview here: Michelle Poler on how she overcame 100 fears and the key question she asked to help conquer them
***
Order my new book Time Wise.
Connect with me on the socials:
Linkedin
Twitter
Instagram 
 
If you're looking for more tips to improve the way you work, I write a fortnightly newsletter that contains three cool things I have discovered that help me work better, which range from interesting research findings through to gadgets I am loving. You can sign up for that at http://howiwork.co
Visit https://www.amantha.com/podcast for full show notes from all episodes.
Get in touch at [email protected]
CREDITS
Produced by Inventium
Host: Amantha Imber
Sound Engineer: Martin Imber