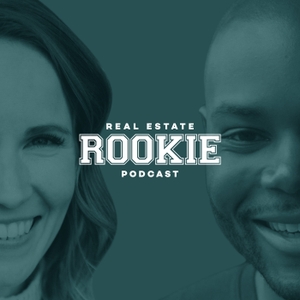 Turning 9-to-5 Burnout into 24 Doors (in a Year and a Half!) with Kristie LeSage
02.17.2021 - By Real Estate Rookie
Kristie LeSage didn't mind her 9-5 much before she went on a hiking trip to Yosemite. When she turned her phone off for a few days, hung out with friends, and spent time in nature, she realized that she wanted more freedom in her life. After that hiking trip, she returned home to her husband and told him it was time for her to quit. The problem? She didn't know how she was going to make money when she left her job.
After doing some options trading and making money off of it, she made the decision to leave her job by the end of summer 2019. While she was trading, her husband was getting into the BiggerPockets community, and through some of her husband's suggestions, Kristie found another way to make money. In August of 2019, they closed on a 4-plex in San Diego. A year and a half later, Kristie and her husband have an impressive 24 doors!
Kristie walks through the benefits and struggles of owning multifamily properties both in and out of state. She also talks about the different types of funding she used in order to get them under contract, including conventional loans, HELOCs (home equity lines of credit), and commercial loans. Even without a W2 or 2 years of 1099 income, Kristie proves it's possible to start your real estate journey regardless of where you're at. 
In This Episode We Cover:The advantages of buying rentals in your state or out of stateWhy multifamily properties made the most sense for Kristie's situationHow to leverage an array of financing options to get houses under contractHow to avoid mistakes when vetting tenants (plus what to look out for)Calculating your DTI (Debt-to-income) ratio before applying for financingSelf-managing multifamily properties even when they're out of stateHow to show a house remotely (and safely)And SO much more!Links from the ShowReal Estate Rookie Facebook GroupBiggerPockets PodcastAshley's InstagramTony's InstagramBiggerPockets ForumsCashflow GameRookie Podcast 42: Bed and Breakfast House Hacking with Lauren Keen AumondRookie Podcast 49: Targeting New Builds to Get Around the W-2 Requirements for House Hacking with Andres BustamanteGuestHouse NetflixZelleVenmoCash AppQuickBooksStessaMint BudgetRentRediBuildiumAppfolioCheck the full show notes here: http://biggerpockets.com/rookie53
See Privacy Policy at https://art19.com/privacy and California Privacy Notice at https://art19.com/privacy#do-not-sell-my-info.