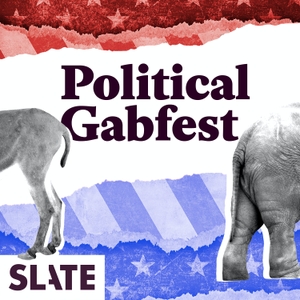 Emily, John and David discuss immigration, violence against Asian Americans and how Amazon is shaping the American economic landscape.
Here are some notes and references from this week's show:
Emily Bazelon for Slate: "Stop Telling Ruth Bader Ginsburg to Retire: It's Counterproductive"
David Leonhardt for The New York Times: "The Democrats' Immigration Problem"
Nicole Narea for Vox: "Migrants Are Heading North Because Central America Never Recovered From Last Year's Hurricanes"
One Billion Americans: The Case for Thinking Bigger by Matthew Yglesias
Slate's Political Gabfest, "The "Rage" Edition" (with Matthew Yglesias)
Claire Jean Kim for Politics and Society: "The Racial Triangulation Of Asian Americans" 
How the Irish Became White by Noel Ignatiev 
Fulfillment: Winning and Losing in One-Click America by Alec MacGillis
Michael Corkery and Karen Weise for The New York Times: "Amazon Workers' Union Drive Reaches Far Beyond Alabama"
Lina M. Kahn for The Yale Law Journal: "Amazon's Antitrust Paradox"
The Ministry for the Future by Kim Stanley Robinson 
The Hardest Job in the World: The American Presidency by John Dickerson
John Dickerson for 60 Minutes: "Studying Coronavirus Spread in One Georgia School System"
Here's this week's chatter:
Emily chattered about her forthcoming article about the exoneration of Yutico Briley. Matt Sledge for The New Orleans Advocate: "A Man Serving 60 Years For Armed Robbery Is Free After Jason Williams Clears The Way For Release"
John: Howard Schneider for Reuters: "U.S. Covid Response Could Have Avoided Hundreds of Thousands of Deaths - Research"
David: Janelle Shane for Substack: "GPT-3 Tries Pickup Lines"
Listener chatter from Mathew Dicks: Philip Hoare for The Guardian: "Sperm Whales in 19th Century Shared Ship Attack Information"
Slate Plus members get great bonus content from Slate, a special segment on the Gabfest each week, and access to special bonus episodes throughout the year. Sign up now to listen and support our show.
For this week's Slate Plus bonus segment, Emily, David, and John discuss a wrong but unappealable call by high school basketball referees. 
Tweet us your questions and chatters @SlateGabfest, or email us at [email protected] (Messages may be quoted by name unless the writer stipulates otherwise.)
Podcast production by Jocelyn Frank.
Research and show notes by Bridgette Dunlap.
Learn more about your ad choices. Visit megaphone.fm/adchoices