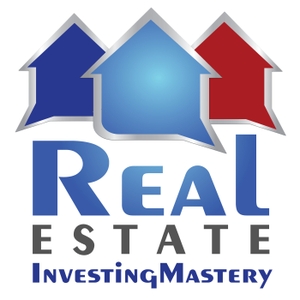 I really believe your mind will be blown by this episode. We're talking about flipping properties you find on the MLS. That may sound like a no-brainer, but I can just about guarantee you've never heard of this strategy before.

I have 2 guests, Jack Sternberg and Stacy Kellams, and I have to thank Stacy for encouraging me to have Jack as a guest. Jack and Stacy have been working together for 20 years. They met at a Mastermind.

Jack's done a mind-boggling number of real estate deals. He taught Stacy his system for flipping MLS properties after Stacy signed a nondisclosure agreement. Now Jack's sharing it with us.

Jack's [very successful] strategy for years was basically taking orders for houses. He did this by interviewing people who came to open houses for properties he'd rehabbed but weren't interested in the house.

Jack would find out what people didn't like about that house and what they particularly wanted in a house they would buy. He'd then go to FSBOs, find a house that roughly met these descriptions and sell it with owner financing.

Jack set up an enrollment-based program for buyers and sellers who agree to certain transaction parameters. Jack gets an agreement from the buyer to pay the appraised value of the house.

Then he negotiates with the seller for a lower price than the current one, and, remember, the seller pays the appraised value. Jack owner finances sellers who don't qualify for a standard loan.

Lately, Jack has groomed some local realtors to work with buyers in his program to find a house on the MLS and place it with Jack to owner finance. These buyers, too, have agreed to pay the appraised value.

If these people qualify for a standard loan, they get a standard loan. They are still buying the house at its appraised price. When dealing with a realtor, he offers 90¢ on the dollar, which is usually quickly rejected.

He can go as high as 97¢ and still make money because his customer has already agreed to purchase the property at the appraised value. And if he carries the financing, he makes still more with the interest.

The strategy will work anywhere or at any time, except in a seller's market. The realtor has to show the houses and stick with the buyer through the closing, which is a standard real estate transaction.

Even people with excellent credit scores and plenty of money in the bank come to Jack. Maybe they're purchasing a 2nd or 3rd home and don't want to go through a bank for that.

Jack prefers working with a realtor on these deals simply because it's less work for him. He's going to teach workshops on his program soon. You have to learn the secret sauce from him to make it work.
What's inside:

—Guest Jack Sternberg tells about an ingenious program he's developed for moving FSBOs or MLS homes.

—Jack warns that it's not the easiest transaction and it requires a lot of paperwork, but he loves it.

—Jack shares the pitch he makes to realtors to get them and their clients involved.

—There's an Assisted Home Purchase program for people who don't qualify because of credit.