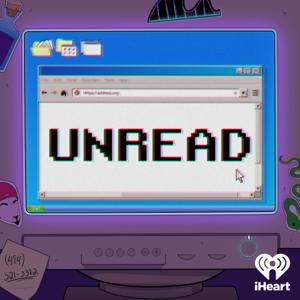 What's Unread about?
One December evening in 2019, Chris Stedman noticed a new message in his inbox from his friend Alex, sent at exactly 7 p.m. He and Alex hadn't talked in a while—was Alex writing to tell him off for being a bad friend? But it wasn't that. "listen," the note read. "i am writing to let you know that when you receive this scheduled email, i will no longer be alive." At the bottom of his message, Alex included a link to a private SoundCloud account. "here's Alice recordings," he wrote.  
 
Alice. Alex had talked to Chris about her before. A Britney Spears superfan, Alex had befriended this anonymous figure in a Britney fan forum years earlier. Alice had become the stuff of legend in Britney fan circles, and for good reason—she happens to sound exactly like Britney herself. Why was Alex including these recordings in his goodbye email? Who was Alice, really, and what had she meant to Alex? More importantly, could she help Chris understand why his friend was gone? With help from Alex's loved ones, Chris decides to track down the elusive Alice, in the hopes that she can answer some of the questions Alex couldn't.