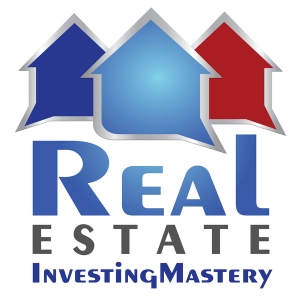 The former marine I'm interviewing today is so full of gratitude. Sean Terry is grateful for his family. He's grateful for the opportunity to do real estate deals. And he's grateful for the freedom he's earned through real estate investing.

Sean has been around the block a time or two, and he's picked out not just the actions but the attitudes of real estate investors who succeed. If you're wondering how to make it in real estate, Sean has the answers.

First, we explore the attitudes of successful real estate investors. What are their habits? How do they handle challenges? What is it that gets one investor all the leads with the exact same marketing strategy as the other investor who gets no leads? Sean calls this the triangle effect, and he's seen it in action plenty of times.

Next, we talk about the four phases of freedom. About 30% of the attendees at Sean's events haven't gotten their first check. They're still working on phase 1. And after a new investor gets that check, they work their way through phases 2 and 3, quit their full-time job, and build a predictable income. Then in phase 4 they make $100,000 a month. That's when it's time to start talking about not just cash flow but cash stick (excess income) and how to turn that cash stick into passive income.

Lastly, we explore some of the marketing techniques that are sure to help especially newbie investors to land their first deals. We explain the collection method mentality and give a few on-point resources for finding data on a property, thinking through your marketing strategy, and raising private capital.

Be prepared to do some self-reflection after listing to this one. And get ready to take notes—Sean is full of helpful tips and insider how-tos.
What's inside:

—Sean explains why he is so grateful to have found freedom in real estate.

—Learn the four phases of financial freedom to earn $100,000 a month.

—Explore the difference between cash flow and cash stick (excess income).

—Pick up some tips on marketing in the current market to achieve cash stick.