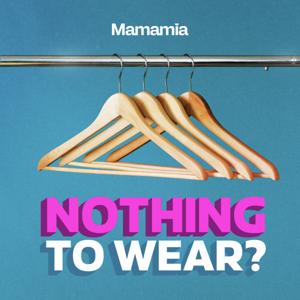 This week, Tamara Davis and Deni Todorović give us a sneak peek at what we'll all be wearing in 2022 (hello loungewear and dramatic outfits). We'll also look back at 2021 and all the fashion that defined the year- the good, the bad, and the fabulous (did someone say Harry Styles?)
Plus, boujie and budget returns with activewear and an unexpected accessory to start the new year off organised.
Check out everything we talked about today on the Mamamia Style Instagram
We have a Facebook group! Check out What Are You Wearing
The list of clothes and accessories mentioned in this episode is below:
SHOES
Alias Mae
Stuart Weitzman
Bared Footwear
Joe Mercer
 
BOUJIE
Tam: Lululemon pants
Deni: Louis Vuitton diary
BUDGET
Tam: Peach underwear
Deni: Converse
CREDITS
This podcast is produced by Rose Kerr
Mamamia's Head of Podcasts is Elissa Ratliff
 
GET IN TOUCH:
Got a fashion question you want answered?
Email us at [email protected]
or call the podphone on 02 8999 9386
Listen to more Mamamia podcasts here.
Mamamia acknowledges the Traditional Owners of the Land we have recorded this podcast on, the Gadigal people of the Eora Nation. We pay our respects to their Elders past and present and extend that respect to all Aboriginal and Torres Strait Islander cultures.
Just by reading our articles or listening to our podcasts, you're helping to fund girls in schools in some of the most disadvantaged countries in the world - through our partnership with Room to Read. We're currently funding 300 girls in school every day and our aim is to get to 1,000. Find out more about Mamamia here.  Become a Mamamia subscriber: https://www.mamamia.com.au/subscribe See omnystudio.com/listener for privacy information.