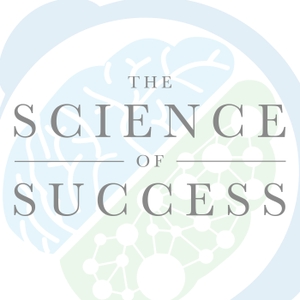 In this episode we unlock the POWER of ASKING. When you ask for what you need, miracles can happen, but so many of us are too afraid to really ask, or we feel like we don't know how or what we should be asking for. How do you get better at ask? How can you tap the tremendous power and potential of the social capital within your network by using the power of asking? We answer these questions and much more with our guest Dr. Wayne Baker. How to unlock the incredible power and potential of your network and the social capital Dr. Wayne Baker is an American author and sociologist on the senior faculty of the University of Michigan Ross School of Business. He is best known for his research in economic sociology, and his survey research on values, where he documented Americans' core values. He writes in both academic and popular media on this theme and is often invited to present his findings across the U.S. 
What's the difference between "paying it back" versus "paying it forward" - what's the difference?
What is a kidney chain? And what can it teach us about the importance of "paying it forward?"
What is a reciprocity ring and how can it change the way you interact with your social network?
What is social capital?
The network that we are involved in and all of the resources that the network contains. 
When you ask for what you need - miracles can happen
There is a wealth of opportunity at your fingertips - but you have to ASK for it!
What are the biggest reasons that people don't ask for what they need? What stops you from asking for help on the most important things in your life?
Why is it so hard to ask for what we need?
How do we get better at asking?
What should you do if you aren't clear about what you need? What should you do if you don't know what to ask for?
Start with figuring out your goal. What's your goal? What are you trying to achieve?
What resources do you need to achieve that goal? Money? Advice? Resources? 
Then you have to figure out WHO to ask
Then you have to MAKE the ask
The "two step" method for asking for anything you want. You may not directly know someone, but you probably know someone who knows someone.
The "quick start method" for figuring out WHAT YOU NEED and ASKING FOR IT
Visioning - developing a detailed, vivid, description of a positive future. Then you start to identify the goals that are in that vision, that back that into request. 
What is a SMART request?
People don't know WHY you're asking for something unless you EXPLAIN. 
Research is very clear - the more specific your request, the more likely people are to help. 
If you make a smart, well formulated request people are more likely to think you're smart and competent. 
People are more willing to help than you think they are. 
Action item: Make a small request in a safe place. 
Action item: Use the reciprocity ring or other tools to create structured ways to interact and ask. H
ow to integrate the "Stand Up" into your routines and meetings to structure asking into the natural rhythms of your work and life. 
People are willing to help, they are willing to give, but you have to ASK - because people can't read your mind
Life is about connection and asking is what jump starts the power of your connections. 
Be a giver-request - be very generous and freely help other people even if they've never helped you, or can never help you in the future. 
Freely give help and freely ask for what you need - this the most powerful mode of being.
Don't be a lone wolf. Doing it all by yourself is a recipe for failure. 
Overly generous giving, without ever ASKING for what you need - leads to burnout. 
Homework: Apply the elements from the quick start method questions above to figure out what you need help with. 
Homework: Assess where you are on the spectrum of giving and asking.