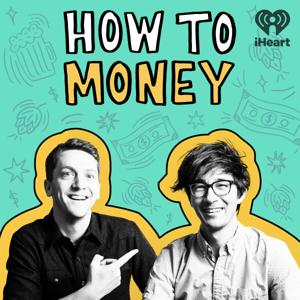 Ask HTM - Hidden Expenses When Investing, Keeping Student Loan Payments Low While Earning More, & Vacation Investment Properties #394
08.09.2021 - By How to Money
We're kicking off the week by answering listener questions! And if you have a question that you'd like for us to answer on the show, we'd love for you to submit your own via HowToMoney.com/ask/ , send us your voice memo. Regardless of how random or bizarre you might think it is, we want to hear it!
1 - What is this fixed finance charge on a new credit card that I applied for? 2 - How can I prevent my income based student loan payments from increasing as I'm making more money? 3 - Are there hidden expenses when I invest in funds through Cash App or Robinhood? 4 - When it comes to teaching high schoolers about personal finance, what topics or curriculum should I focus on? 5 - Should we buy a vacation property, specifically a condotel, as an investment?
During this episode we enjoyed The Bane The Blithe by Newgrass Brewing Co! And please help us to spread the word by letting friends and family know about How to Money! Hit the share button, subscribe if you're not already a regular listener, and give us a quick review in Apple Podcasts or wherever you get your podcasts. Help us to change the conversation around personal finance and get more people doing smart things with their money!
Best friends out! Learn more about your ad-choices at https://www.iheartpodcastnetwork.comSee omnystudio.com/listener for privacy information.