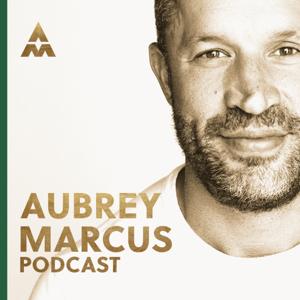 Beyond The Frontier Of Psychedelic Science w/ Matthew Johnson Ph.D. #374
08.10.2022 - By Aubrey Marcus Podcast
Where would we be if psychedelic research was never halted? We'll never be able to answer that question, but the exciting thing is that we are currently living through the renaissance of psychedelic science, and today's podcast is with one of the leading experts of this movement. Dr. Matthew W. Johnson, Ph.D., is a Professor of Psychiatry and Behavioral Sciences at Johns Hopkins. He is one of the world's most published scientists on the human effects of psychedelics, and is on the front line of resurrecting psychedelic research. In today's episode, we dive into the current state of psychedelic research, and we posit potential upcoming applications for a variety of psychedelic compounds (DMT, Psilocybin, MDMA, Ketamine, etc.). More generally, this discussion was a beautiful merger between my experiential knowledge and Dr. Matthew Johnson's scientific findings. He is someone who I admire for his curious attitude (true to the original understanding of science) towards topics that most people dismiss.
Connect with Matthew Johnson Ph.D
Twitter | https://twitter.com/drug_researcher
This episode is sponsored by:
ONNIT  Get 10% off all Onnit Products: https://bit.ly/3LMVArK
Helix Sleep save up to 200 dollars off all mattress orders AND two free pillows by visiting HelixSleep.com/AMP
FOUR VISIONS MARKET spiritual tools & art. Visit fourvisionsmarket.com
And enter the code AMP for 15% off your first order.
To partner with the Aubrey Marcus Podcast
Connect with Aubrey
Website | https://www.aubreymarcus.com/
Instagram | https://www.instagram.com/aubreymarcus/
Twitter | https://twitter.com/aubreymarcus
Facebook | https://www.facebook.com/AubreyMarcus/
YouTube | https://bit.ly/2DLctpk
Check out  Own The Day Own Your Life by Aubrey Marcus|  https://bit.ly/2t6x4hu
Subscribe to the Aubrey Marcus Newsletter:
https://www.aubreymarcus.com/pages/email
Join the Aubrey Marcus Podcast Premium Membership on Supercast and get all the new AMP episodes ad free, a monthly AMA episode only for the Supercast community, as well as exclusive content only found on the Aubrey Marcus Premium Subscription like guided meditations, breathworks and unreleased podcast episodes |  https://aubreymarcuspodcast.supercast.com/
Subscribe to the Aubrey Marcus Podcast:
iTunes | https://apple.co/2lMZRCn
Spotify | https://spoti.fi/2EaELZO
Stitcher | https://bit.ly/2G8ccJt
IHeartRadio | https://ihr.fm/3CiV4x3
Google Podcasts | https://bit.ly/3nzCJEh
Android | https://bit.ly/2OQeBQg