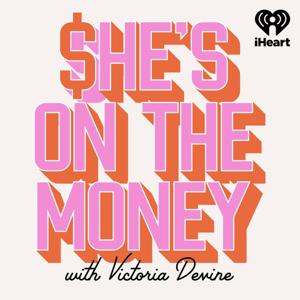 Are bad money habits sabotaging your savings? Today we chat about the biggest money mistakes millennials are making and we share our fool-proof techniques to help you break up with the pesky money patterns holding you back. Plus, Victoria reveals her worst money habit AND we discuss exactly why it is that old habits tend to die hard.
Today's episode of the show was brought to life with the support of the ShopBack team, the crew who give you cash back when you shop.
Joining you this week you've got millennial wizard Victoria Devine and everybody's favourite human, Georgia King.
Do you love the podcast SICK and want more SOTM? Course ya do. Join our Facebook page to share your money wins and money confessions, follow us on Insta for daily inspo to keep you on track and DEFINITELY subscribe to our newsletter, the written recap of the pod's key takeaways, including some bonus bits you won't want to miss.
Finally, if you're in a money mess and need help untangling the muddle - we've got you sorted - simply record your question and send it through to us at [email protected] and you may just end up on the podcast! The advice shared on She's on The Money is general in nature and does not consider your individual circumstances. She's on The Money exists purely for educational purposes and should not be relied upon to make an investment or financial decision. Victoria Devine is an Authorised Representative of Australia Pacific Funds Management Proprietary Limited ABN 34 132 463 257 - AFSL 339151.