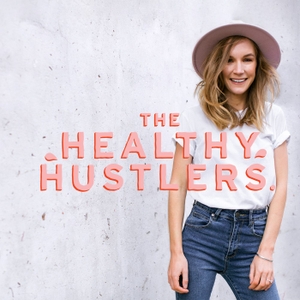 Brooke Blurton // The importance of culture, using self-care to heal and making positive change as a youth worker
07.15.2020 - By The Healthy Hustlers Podcast
This episode is proudly brought to you by Denada Co, sugar-free, all-natural ice cream. Zero added sugar and zero compromises on deliciousness.
Today's guest is joining me from WA, a youth worker, and former Bachelor contestant, Brooke Blurton has the kindest soul and warmest nature.
A proud Indigenous woman, Brooke's passion for her culture and heritage shines bright throughout our whole conversation. Gracing the TV screens across the nation in The Bachelor and The Bachelor in Paradise, Brooke soon became the girl that our nation adored.
With a bright spark and an oozing passion to make positive change, during this healthy conversation Brooke chats about her upbringing, the importance of educating ourselves on Indigenous culture and how we can do this, her personal healing journey and her dedicated role as a youth worker.
Thanks to Denada Co for making this episode possible.
Find Denada Co's sugar-free ice cream at Coles, IGA and local independent grocers and health food stores. Check stockist here: https://www.denadaco.com/wheretofindus
Follow Brooke: https://www.instagram.com/brooke.blurton
Follow your host, Madelyn: https://www.instagram.com/thehealthyhustlers