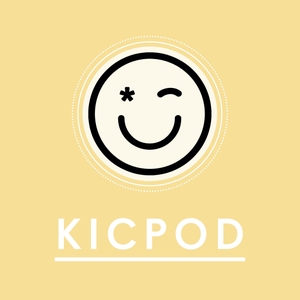 Career Confidence
03.24.2020 - By KIC POD
Today we are joined by our very own Chief Marketing Officer at Keep it Cleaner, Michelle Battersby. We have been wanting to get Michelle back into our podcast room since she started at KIC to share some of her wisdom, and we are so happy we finally recorded together again. We think you guys will love this one! In this podcast Michelle speaks through her experience with career growth/progression and how she made her decision to leave her dream job at Bumble and come to KIC. We also touch on why it is so important to have confidence in ourselves in the workplace, what to put in your resume and why you don't need to tick every box to apply for a job.
KIC SPECIAL SHARES
Laura - A special message from one of our community members: "I just wanted to thank y'all all the way from Colorado for what you're doing. My whole family just did your live-stream workout. My dad has Parkinson's meaning he's a high risk. He can't go to the gym, and working out is his only means of keeping his symptoms at bay. Today we were all able to workout through your live and had a blast. You've made a personal difference in my families life by doing this and I just can't thank you enough for your light and love and encouragement during this season!!! Thank you thank you."
Steph - Book by @vexking: Good Vibes, Good Life.
You can listen to Michelle's last podcast with us here: https://podcasts.apple.com/au/podcast/michelle-battersby-turning-a-job-into-a-career/id1457667995?i=1000436906910
To donate or find out more about Wildlife Victoria head to: wildlifevictoria.org.au