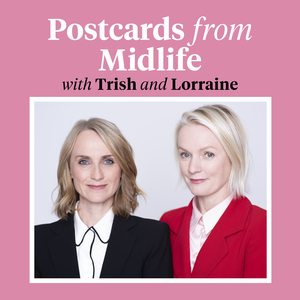 From Birmingham to New York, self-made businesswoman Michelle Feeney has a life story and career like no other. She talks to Trish and Lorraine about how she set about revolutionising some of the world's biggest brands. The mum of two also shares her tips on motivating yourself at work and explains how she built her sustainable fragrance brand, Floral Street, from scratch in her fifties.
Plus: what we've learned about love and relationships in lockdown; the most important fashion buys for you this spring and do you remember Scream Inn?
To get in touch, ask a question or share your midlife story, DM us @postcardsfrommidife.com, join our Facebook Group, or email us [email protected]
For sponsorship & partnership enquiries: [email protected]
Disclaimer: all advice in this podcast is based on our own experiences. Please seek professional medical or expert advice if you think you have any of the conditions or issues discussed in this episode
 See acast.com/privacy for privacy and opt-out information.