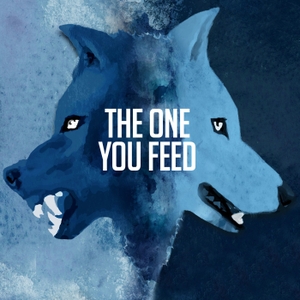 372: Dr. Stuart Eisendrath on Mindfulness for Depression
01.26.2021 - By The One You Feed
Dr. Stuart Eisendrath is the founding Director of the University of California San Francisco Depression Center where he served as the Professor of Psychiatry. His newest book is When Antidepressants Aren't Enough: Harnessing the Power of Mindfulness to Alleviate Depression. This book aims to take the reader through steps they can utilize to gain relief from depression and anxiety.
In this episode, Dr. Eisendrath and Eric discuss his new book about how mindfulness can help alleviate depression when anti-depressants aren't enough.
If you'd like to start out this new year restoring some balance and putting some healthy habits in place, or if you're tired of waiting for the right circumstances to make progress towards your goals, Eric, as a behavior coach, can help you. 
To book a free, no-pressure 30-minute call with Eric to see if working with him in The One You Feed Personal Transformation Program is right for you, click here.
But wait – there's more! The episode is not quite over!! We continue the conversation and you can access this exclusive content right in your podcast player feed. Head over to our Patreon page and pledge to donate just $10 a month. It's that simple and we'll give you good stuff as a thank you!
In This Interview, Dr. Stuart Eisendrath and I discuss Mindfulness for Depression and…His book, When Antidepressants Aren't Enough: Harnessing the Power of Mindfulness to Alleviate DepressionChanging the relationship with depressive thoughts from dominating presence to peaceful coexistence Learning to interpret our thoughts in a different wayDealing with self-criticismRuminating and how being stuck in the downward spiral leads to more depressionThe simple meditation practice of counting each breath When the thoughts are creating an internal stormHow the most powerful thoughts are usually our own ideas that we're applying in the presentDetermining the difference between facts and thoughtsFalse evidence and the importance of gathering more information to see if it's trueAsking if there are other explanations to explain these feelingsThe trap of depression: thinking we'll act when we feel better and how we actually feel better once we act.Taking action when we don't feel like itThe importance of movement and being active when depressedHappiness equals achievements divided by expectationsHow depression can create distorted views Changing perspective by focusing on very small actionsReplacing the thought of "I should…" with "it would be nice if…"How mindfulness brings us into the present momentHow depressive thoughts are about the past and anxious thoughts are about the futureResistance amplifies emotional pain and increases sufferingThinking of feeling depressed as the weather Dr. Stuart Eisendrath Links:
stuarteisendrath.com
Facebook
Best Fiends: Engage your brain and play a game of puzzles with Best Fiends. Download for free on the Apple App Store or Google Play.   
Skillshare is an online learning community that helps you get better on your creative journey. They have thousands of inspiring classes for creative and curious people. Be one of the first thousand to sign up via www.skillshare.com/wolf and you'll get a FREE trial of Skillshare premium membership.
Peloton:  Wondering if a Peloton bike is right for you? You can get a free 30 day home trial and find out. If you're looking for a new way to get your cardio in, the Peloton bike is a great solution. Eric decided to buy one after his 30-day free trial. Visit onepeloton.com 
If you enjoyed this conversation with Dr. Stuart Eisendrath on Mindfulness to Alleviate Depression, you might also enjoy these other episodes:
Mindfulness and Depression with Elisha Goldstein
Jonathan Rottenberg on Depression
See Privacy Policy at https://art19.com/privacy and California Privacy Notice at https://art19.com/privacy#do-not-sell-my-info.