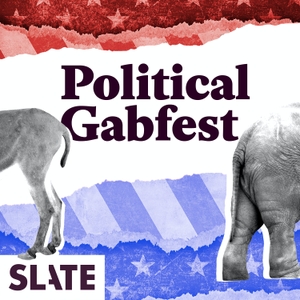 Emily Bazelon is joined by Ruth Marcus and Jamelle Bouie to discuss the infrastructure negotiations, alarming Supreme Court decisions and Bill Cosby's release.
Here are some notes and references from this week's show:
Catherine Rampell for The Washington Post: "Three Things That Could Still Blow Up The Bipartisan Infrastructure Deal"
Give Us the Ballot: The Modern Struggle for Voting Rights in America, by Ari Berman
Ruth Marcus for The Washington Post: "I've Urged Supreme Court Justices to Stick Around — But Never to Retire. Until Now."
The New Book of Middle Eastern Food: The Classic Cookbook, Expanded and Updated, with New Recipes and Contemporary Variations on Old Themes, by Claudia Roden
Here's this week's chatter:
Emily: Emily Bazelon for the New York Times: "I Write About the Law. But Could I Really Help Free a Prisoner?"; My Octopus Teacher
Ruth: Oklahoma City National Memorial & Museum
Jamelle: Croupier; Athletic Brewing Company 
If you enjoy the show, please consider signing up for Slate Plus. Slate Plus members get benefits like zero ads on any Slate podcast, bonus episodes of shows like Slow Burn and Danny Lavery's show Big Mood, Little Mood and you'll be supporting the Political Gabfest. Sign up now at slate.com/gabfestplus to help support our work. For this week's Slate Plus bonus segment Emily, Jamelle, and Ruth talk about their favorite summer foods and recipes.
Tweet us your questions and chatters @SlateGabfest or email us at [email protected] (Messages may be quoted by name unless the writer stipulates otherwise.)
Podcast production by Jocelyn Frank
Research and show notes by Bridgette Dunlap
Learn more about your ad choices. Visit megaphone.fm/adchoices