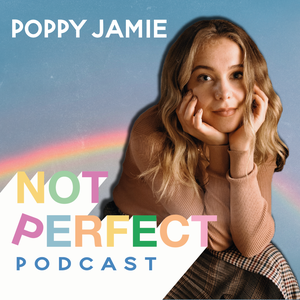 This interview today is a very special one because it's extremely rare I get the chance speak to individuals who have nearly lived a century on this earth and are willing to share advice and wisdom with us all. 
My guest this week is David Gilmour who is a serial entrepreneur and at the age of 90 is still pioneering new areas of the health industry. David is the founder of FIJI water, one of the most famous bottled water brands in the world and in light of his work exporting Fiji water, was awarded one of the most prestigious awards being The Order of Fiji by the president of FIJI for his philanthropic and commercial achievements in the country. 
Once FIJI water was sold, he didn't stop but began his next mission, to create a company that was an answer to his most burning question, "what has the power to support and transform health the most?" The answer came and in this episode, David educates us about his discoveries, like finding out about the power of turmeric and its ability to reduce inflammation, and learning about the secret power of Kava in calming stressed minds. These learnings along with other findings on healing natural ingredients turned into his latest venture, www.wakaya.com. 
David, through Wakaya Perfection has dedicated his life to ensuring more people can benefit from high quality root ingredients to transform their health like he has done. He realised that FIJI's volcanic nutrient rich soil had the capability to create the highest grade possible to ensure maximum impact on the body and immune system. 
Please learn more about Wakaya Perfection here: www.wakaya.com
Use the discount HNP30 for 30% discount on either www.wakaya.com or Amazon UK for better shipping rates. Search Wakaya for different products and here is the link for UK listeners to find the special Turmeric https://www.amazon.co.uk/Organic-Fijian-Turmeric-Capsules-250/dp/B07933JFKP/ref=sr_1_1?dchild=1&keywords;=Wakaya+perfection&qid;=1607288096&sr;=8-1
Want to feel a bit happier? Download my mindfulness app Happy Not Perfect. The app gives you a daily work-out for your mind that helps you to rest, process thoughts and trains positive thinking. Perfect as a morning mind-set routine or when you need to calm down in moments of anxiety or stress. On IOS and Android. www.happynotperfect.com
Music by Myndstream. Please find more information on their music made to relax, sleep, focus and move at www.myndstream.com and on any music streaming platform.
 See acast.com/privacy for privacy and opt-out information.