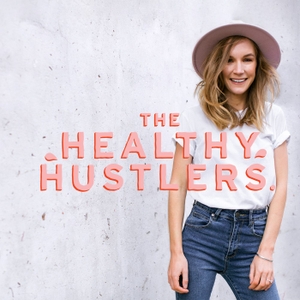 Medibank is challenging us to think differently about our health. Medibank is the official health
partner of the Smiling Mind App and has made this episode of The Healthy Hustlers possible.
It's time to find your better with Medibank and Smiling Mind.
I'm literally pinching myself to be able to introduce today's guest. It is my absolute honour to be joined by the incredible force that is Gabby Bernstein.
Gabby Bernstein is a #1 New York Times bestselling author, dubbed by Oprah as the new thought-leader of our generation. Speaking on both Oprahs stage and on her podcast Super Soul Conversations, Gabby is the ultimate spirit junkie, an international speaker, author, spiritual entrepreneur and mother.
Gabby's energy is electric and her love for her work shines so bright. Passionate about helping people find their purpose and live abundant lives, Gabby has dedicated herself to helping others shine bright and form an undeniable faith in the universe. Her teachings and practices have been a pivotal part of my personal development and growth throughout 2020.
She is the creator of The Spirit Junkie Masterclass, an online digital course for lightworkers and aspiring spirit entrepreneurs where Gabby guides you through the key components of building and creating a soulful business.
Today we dive into manifestation, using uncertainty as a pillar of growth, the importance of perspective and how to approach uneasy times with an abundant mindset.
Thank you to Medibank for making this episode possible, to get the Smiling Mind App head to: https://www.medibank.com.au/livebetter/activities/partners/smiling-mind/
Follow Gabby: https://www.instagram.com/gabbybernstein/
Join Gabby's Manifestation Challenge: https://gabbybernstein.com/manifestingchallenge/
Purchase Gabby's Books: https://gabbybernstein.com/shop/books/
Gabby's Miracle Membership: https://gabbybernstein.com/miraclemembership/
Follow your host, Madelyn: https://www.instagram.com/madelyncarafa
For all podcast updates and guest announcements follow: https://www.instagram.com/thehealthyhustlers
Join me and other hustling females in our supportive Facebook Community: https://www.facebook.com/groups/288287145154102
Download your FREE HEALTHY GUIDES: https://www.thehealthyhustlers.com/healthy-guide