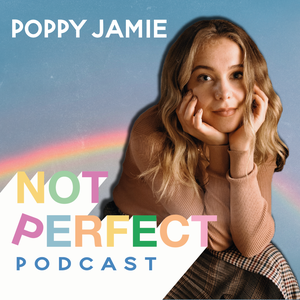 This week my guest is the formidable Emma Gannon - a Sunday Times bestselling author, speaker, novelist and host of the no. 1 careers podcast in the UK, Ctrl Alt Delete.
She has blogged since 2009; podcasted since 2016 and is the author of four books. Emma is the epitome of a multi talented genius or as she likes to call herself a multi-hyphonate. You may have heard of her book, the Multi-Hyphenated method - which is a manifesto for creatives working in new ways to harness all their talents. 
This year, Emma released 2 books (yes major) her first novel…. OLIVE! that hit no.1 in the Apple audiobook charts. Secondly, she released SABOTAGE the book we'll discuss today. It is a delightful insight into the ways we ALL self sabotage and how we all get in our own way.
Emma also writes a weekly newsletter called The Hyphen that is an exploration of new ideas to feast on - check it out, it's brilliant!!! 
Please find Emma on social here: https://www.instagram.com/emmagannonuk/?hl=en
Please find Emma's books here: https://www.emmagannon.co.uk/sunday-times-bestselling-author
Please subscribe to Emma's newsletter here: https://www.emmagannon.co.uk/newsletter-publisher
This episode is in partnership with Æcorn, a brand who have created a range of big, bold and expressive non-alcoholic aperitifs. Æcorn has hand-picked English sparkling wine grapes at its base, and is carefully blended with the eponymous acorn for an added dimension of bitterness. Æcorn's mission is for everyone to be able to enjoy an apertif regardless of the alcohol content and they are all created with food in mind. We could definitely do with a bit of self care right now so treat yourself and head to their website as they taste Ae-mazing: https://www.aecorndrinks.com/
Want to feel a bit happier? Download my mindfulness app Happy Not Perfect. The app gives you a daily work-out for your mind that helps you to rest, process thoughts and trains positive thinking. Perfect as a morning mind-set routine or when you need to calm down in moments of anxiety or stress. On IOS and Android. www.happynotperfect.com
Music by Myndstream. Please find more information on their music made to relax, sleep, focus and move at www.myndstream.com and on any music streaming platform.
 See acast.com/privacy for privacy and opt-out information.