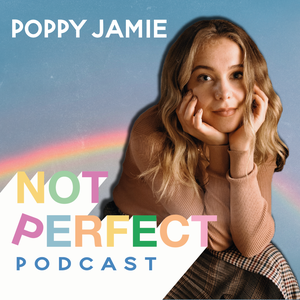 After many messages from you all about how much you enjoyed the episode with mindset and life performance coach Polly Bateman…. She is back! With more wisdom and in this episode we dive into how to get out of a rut, and manifest your greatness! 
Please follow and reach out to Polly here: https://thepollybateman.com
Find Polly on instagram on here: https://www.instagram.com/thepollybateman/
A little bit about the NOT PERFECT podcast. Thank you for reading this and thank you for being here. The intention for this podcast is to share conversations on the subjects that can nurture our life from the inside. Just like physical exercise takes work and commitment, I believe our emotional health requires the same attention. Life throws curve balls unexpectedly and these can feel much more manageable when we know more about our mind. I hope these episodes are helpful in sharing tools, tips and insights into our brilliant hardware that can feel faulty but always fixable. I would love to hear from you if you have any feedback or guest suggestions, please find me on instagram @poppyjamie and @happynotperfect.
Want to feel a bit happier? Download my mindfulness app Happy Not Perfect. The app gives you a daily work-out for your mind that helps you to rest, process thoughts and trains positive thinking. Perfect as a morning mind-set routine or when you need to calm down in moments of anxiety or stress. On IOS and Android. www.happynotperfect.com
Music by Myndstream. Please find more information on their music made to relax, sleep, focus and move at www.myndstream.com and on any music streaming platform.
 See acast.com/privacy for privacy and opt-out information.