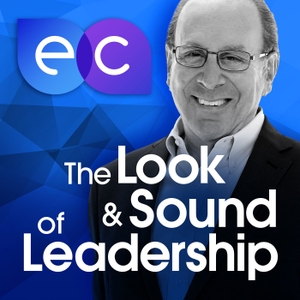 Frustrated at not showing up the way she wants to, a leader, in conversation with her coach, explores ways to integrate her values into her behavior.
To show up as more of whatever you want to be, ask yourself: 
What would be different if I were a little braver right now?What would a brave person do right now?What would I think, or what would I feel, if I were my bravest self right now?How is my self-talk helping how I show up?How is my self-talk holding me back in how I show up?
(Substitute your own spine word for "brave.")
Three books to build muscle around how you show up. 
Leadership & Self-Deception. Change Your Questions, Change Your Life.The Four Agreements.
The PDF "Six Books for Growth" is available here. Or email Tom and he'll send it to you.
This episode connects to two previous episodes featuring Chin-Sun: How to Build Your Self-Awareness and How to Grow Your Self-Management.
On September 7, a new podcast featuring Tom goes live: "Unlocking Leadership – Ask the Coaches." Available online, on your podcast app and YouTube.
Meet our fabulous facilitators and browse our catalogue of courses.
Courses currently open for registration are:
Dare to Lead – full course
Career Wellness – free mini-course
Improv for Leadership – free mini-course
Get 15% off your first course with the promo code: PODCAST
This episode is in the library under four filters:
For Women
Managing Yourself
Self-Talk
Five specific episodes you might listen to are:
71. Act As If
162. Acting on the Corporate Stage
174. Animating Your Persona
154.  Self-Limiting Beliefs
176.  The Executive Impostor
Gratitude, as always, to those who reach out to us and those who post reviews. Thanks!
From all of us here at The Look & Sound of Leadership, be healthy and safe. 
Thanks for listening.
See you next month!