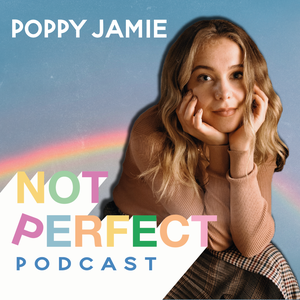 Wow, this episode is spine chilling and eye opening! On today's show I'm speaking with a global expert on narcissism (a topic I have been fascinated by and longing to dive in deeper).
My special guest is Dr Ramani - best selling author, clinical psychologist, professor of psychology and media expert.
Dr Ramani breaks down narcissism in a way you can easily understand and if you're like me, this episode made me have so many aha moments! Dr Ramani explains behaviour that often feels unexplainable and we unpack gas lighting and love bombing. We are confronting a topic that is one of the highest forms of manipulation in my opinion and I'm sure everyone has been exposed to it in some way or another.
Dr Ramani books are fantastic and I also encourage you to check out her new YouTube channel!
Youtube: https://www.youtube.com/channel/UC9Qixc77KhCo88E5muxUjmA
INSTAGRAM: https://www.instagram.com/DoctorRamani
FB: https://www.facebook.com/doctorramani/
TWITTER: https://twitter.com/DoctorRamani
Dr. Ramani's Podcast: http://sexualdisorientation.com/
Dr. Ramani's Website with links to books: http://www.doctor-ramani.com/
You may have watched Dr Ramani share her expertise on narcissistic personality disorder and narcissistic abuse on Red Table with Jada and Willow Smith , The Today Show or Good Morning America amongst many others.
This episode is supported by a brand I LOVE, Aromatherapy Associates! Honestly, fully obsessed with them and suggest you check out their shower oils. They really do transform the shower experience into something that's mind, body and soul refreshing. I passionately believe high quality essential oils is highly effective in soothing the mind and body. To launch their latest shower oils, a line that gives you a full mind and body experience in the bathroom by maximising the therapeutic benefit of the oils, we are teaming up to celebrate  and encourage us all to take 5 minutes from our day to reset, refresh and look after our spirit. There is no better and easier way to do this, then jumping in the shower!
To find out how you can turn your shower into a deeply soothing session, visit www.aromatherapyassociates.com. 
A little bit about the NOT PERFECT podcast. Thank you for reading this and thank you for being here. The intention for this podcast is to share conversations on the subjects that can nurture our life from the inside. Just like physical exercise takes work and commitment, I believe our emotional health requires the same attention. Life throws curve balls unexpectedly and these can feel much more manageable when we know more about our mind. I hope these episodes are helpful in sharing tools, tips and insights into our brilliant hardware that can feel faulty but always fixable. I would love to hear from you if you have any feedback or guest suggestions, please find me on instagram @poppyjamie and @happynotperfect.
Want to feel a bit happier? Download my mindfulness app Happy Not Perfect. The app gives you a daily work-out for your mind that helps you to rest, process thoughts and trains positive thinking. Perfect as a morning mind-set routine or when you need to calm down in moments of anxiety or stress. On IOS and Android. www.happynotperfect.com
The music on my podcast is by Myndstream. Please find more information on their music made to relax, sleep, focus and move at www.myndstream.com and on any music streaming platform.
 See acast.com/privacy for privacy and opt-out information.