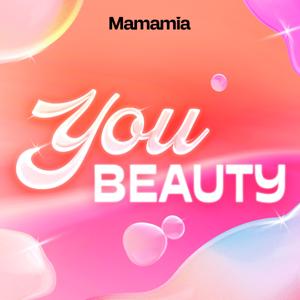 Inside Kelly's Eyeshadow Collection
06.15.2022 - By You Beauty
If you're a regular listener you'd know that Kelly loves eyeshadow, specifically eyeshadow palettes. 
In fact, she collects them. Over the years Kelly has tried many a palette and after much deliberation she has settled on her faves (as of right now).
On today's episode Kelly shares with us her fave palettes and what her recommends for any eyeshadow newbie. 
THE END BITS
Subscribe to Mamamia
All of Kelly's fabulous recommendations can be found below: 
For anyone on the go: 
NATASHA DENONA Coral Eyeshadow Palette, $74
Charlotte Tilbury Luxury Palette, $80
Morphe 9 Artistry Palette, $18
For the Youbies who love colour! 
Norvina Pro Pigment Palette Vol. 6 for Face and Body, $110
MORPHE X JACLYN HILL PALETTE VOLUME II, $59
Ones for the neutral gals: 
Charlotte Tilbury Easy Eye, $85
Morphe 35U GILDED DESERT ARTISTRY PALETTE, $42
Huda Beauty Rose Gold Remastered Palette, $49.50
Tarte Tartelette In Bloom Clay Palette, $65
Kelly's Fave Spendys: 
Makeup By Mario Master Mattes Eyeshadow Palette, $74
Anatastia Beverly Hills Norvina Pro Pigment Palette Vol. 6 for Face and Body, $110
Kelly's Fave Saveys:
Revolution Forever Flawless Bird of Paradise Palette, $25
Morphe 35U GILDED DESERT ARTISTRY PALETTE, $42
If you're new to the world of eyeshadow Kelly recommends these tutorials:
The Makeup Chair: Beginners Eye Makeup Tutorial
AlexandrasGirlyTalk: How to Apply Eyeshadow PERFECTLY
Christen Dominique: Eye Shadow Do's And Don'ts 
Brianna Fox: How To Apply Eyeshadow
Jaclyn Hill: How To: Easy Smokey cat Eye
GET IN TOUCH:
Got a beauty question you want answered?  Email us at [email protected] or call the podphone on 02 8999 9386. 
Join our You Beauty Facebook Group here.
Want this and other podcasts delivered straight to your inbox? Subscribe to our podcast newsletter.
You Beauty is a podcast by Mamamia. Listen to more Mamamia podcasts here.
CREDITS:
Hosts: Kelly McCarren
Producer: Mikayla Floriano
Audio Producer: Leah Porges 
Mamamia acknowledges the Traditional Owners of the Land we have recorded this podcast on, the Gadigal people of the Eora Nation. We pay our respects to their Elders past and present, and extend that respect to all Aboriginal and Torres Strait Islander cultures.
Just by reading our articles or listening to our podcasts, you're helping to fund girls in schools in some of the most disadvantaged countries in the world - through our partnership with Room to Read. We're currently funding 300 girls in school every day and our aim is to get to 1,000. Find out more about Mamamia at mamamia.com.au Become a Mamamia subscriber: https://www.mamamia.com.au/subscribe See omnystudio.com/listener for privacy information.