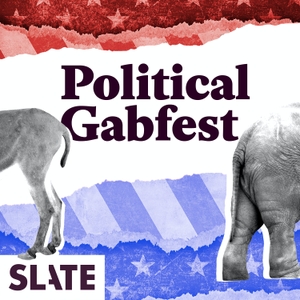 Emily, John and David discuss the stimulus bill, racial inequities in vaccine distribution, the return to in-person learning, and Majorie Taylor Greene's GOP.
Here are some notes and references from this week's show:
Ezra Klein for the New York Times: "The Senate Has Become a Dadaist Nightmare"
Uché Blackstock and Oni Blackstock for the Washington Post: "White Americans Are Being Vaccinated at Higher Rates Than Black Americans. Such Inequity Cannot Stand."
Shreya Kangovi and Uché Blackstock for the Washington Post: "Community Health Workers Are Essential in This Crisis. We Need More of Them."
Thomas B. Edsall for the New York Times: "The QAnon Delusion Has Not Loosened Its Grip"
David Blight's Open Yale Course: "HIST 119: The Civil War and Reconstruction Era, 1845-1877"
Lords of Finance: The Bankers Who Broke the World, by Liaquat Ahamed 
Monica Potts for The New York Times: "In the Land of Self-Defeat"
Here are this week's cocktail chatters: 
Emily: Moe Tkacik for Slate: "The Lousy Tippers of the Trump Administration"
John: Vala Afshar's tweet of a clip from DisruptTV, Episode 91.  
David: Stefanos Chen for the New York Times: "The Downside to Life in a Supertall Tower: Leaks, Creaks, Breaks"
Listener chatter from Phillip Cleveland @pwcleveland: a Twitter thread by Mark R. Miller
@4T9NER about a meaningful family photograph
Slate Plus members get great bonus content from Slate, a special segment on the Gabfest each week, and access to special bonus episodes throughout the year. Sign up now to listen and support our show.
For this week's Slate Plus bonus segment, listener Norman Townsend asks John, Emily, and David to discuss David's new startup, CityCast.
You can tweet suggestions, links, and questions to @SlateGabfest. Tweet us your cocktail chatter using #cocktailchatter. (Messages may be quoted by name unless the writer stipulates otherwise.)
The email address for the Political Gabfest is [email protected] (Email may be quoted by name unless the writer stipulates otherwise.)
Podcast production by Jocelyn Frank.
Research and show notes by Bridgette Dunlap.
Learn more about your ad choices. Visit megaphone.fm/adchoices