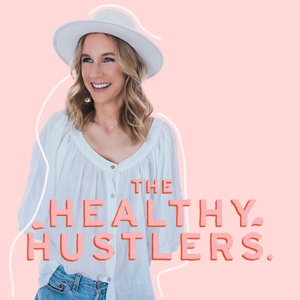 Medibank is challenging us to think differently about our health. Medibank is the official health
partner of the Smiling Mind App and has made this episode of The Healthy Hustlers possible.
It's time to find your better with Medibank and Smiling Mind.
Today, I'm so honoured to be joined on the microphones by with divine, Kelsey Wells.
Globally renowned and adored, Kelsey Wells is a mother and personal trainer, with her own program PWD which features on the Sweat App, the largest female training app in the world.
A cheerleader for gratitude, self-love and movement, Kelsey doesn't shy away from sharing her own previous struggles with anxiety and self-acceptance in order to help other women build self-love, confidence and inner strength.
Radiating positivity and kindness, Kelsey's messages and words will move you while also offering a profound new perspective for the way we view ourselves and the tools we need to master our minds.
Kelsey is living proof that a grateful heart is a magnet for a happy, healthy life. Sharing her simple, yet powerful morning routine, how she cultivates more gratitude and why self-love is our birthright and how we can build more of it in order to show up as the confident, sexy and fierce women were born to be.
Thank you to Medibank for making this episode possible, to get the Smiling Mind App head to: https://www.medibank.com.au/livebetter/activities/partners/smiling-mind/
Follow Kelsey: https://www.instagram.com/kelseywells
Join the Sweat App and train with Kelsey: https://join.sweat.com/
Follow your host, Madelyn: https://www.instagram.com/madelyncarafa
For all podcast updates and guest announcements follow: https://www.instagram.com/thehealthyhustlers
Join me and other hustling females in our supportive Facebook Community: https://www.facebook.com/groups/288287145154102
Download your FREE HEALTHY GUIDES: https://www.thehealthyhustlers.com/healthy-guide