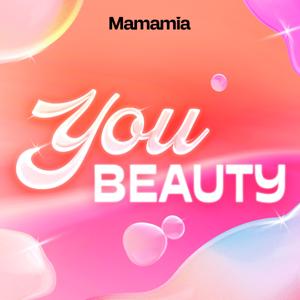 Kim K's Nine Step Routine & Partners Who Help With Your Beauty Regime
06.07.2022 - By You Beauty
This week in beauty land...
In Kardashian news, Kimmy has launched a nine step skincare line, it's already causing controversy and it hasn't even launched yet. Erin breaks it down for us. 
Plus Kelly has found a new TikTok hack... apparently we should mix water with our foundation? Kelly and Erin trial live in studio.
And does your partner help with your beauty regime? Kelly and Erin dish out all the stuff they do and don't get their partner to help with. 
THE END BITS 
Subscribe to Mamamia
CREDITS
Hosts: Erin Docherty & Kelly McCarren
Producer: Mikayla Floriano
Audio Production: Leah Porges 
GET IN TOUCH:
Got a beauty question you want answered?  Email us at [email protected] or call the podphone on 02 8999 9386. 
Join our You Beauty Facebook Group here.
Want this and other podcasts delivered straight to your inbox? Subscribe to our podcast newsletter.
You Beauty is a podcast by Mamamia. Listen to more Mamamia podcasts here.
Mamamia acknowledges the Traditional Owners of the Land we have recorded this podcast on, the Gadigal people of the Eora Nation. We pay our respects to their Elders past and present and extend that respect to all Aboriginal and Torres Strait Islander cultures.
Just by reading or listening to our content, you're helping to fund girls in schools in some of the most disadvantaged countries in the world - through our partnership with Room to Read. We're currently funding 300 girls in school every day and our aim is to get to 1,000. Find out more about Mamamia at mamamia.com.au  Become a Mamamia subscriber: https://www.mamamia.com.au/subscribe See omnystudio.com/listener for privacy information.