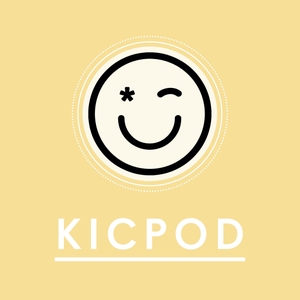 Kindness is Cool
02.16.2021 - By KIC POD
In today's episode of KIC POD Steph and Laura discuss ways we can show ourselves and others, kindness and self-love.
This special episode includes messages from members of the KIC community recognising the power of kindness and how simple, yet important random acts of kindness can be.
KIC tip to remember - we rise by lifting others up, it's cool to be kind!
KIC SPECIAL SHARES:
Laura: Penguin Bloom - Movie
Steph: Firefly Lane - Netflix TV series
MENTIONS:
Chessie king podcast link here:https://podcasts.apple.com/ag/podcast/happy-place/id1353058891
Random acts of kindness website: https://www.randomactsofkindness.org/kindness-ideas
WIN 1 of 5 pairs of Ultraboost 21's!
Enter here: https://keepitcleaner.typeform.com/to/HGUe3e6d