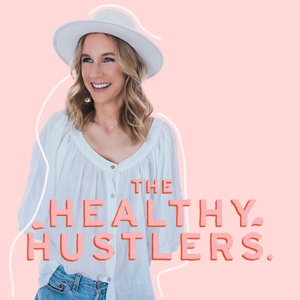 Medibank is challenging us to think differently about our health. Medibank is the official health
partner of the Smiling Mind App and has made this episode of The Healthy Hustlers possible.
It's time to find your better with Medibank and Smiling Mind.
Today's guest is what you would refer to as a ray of sunshine, bright, bubble and super kind, Laura Henshaw is the co-founder of online health and fitness platform Keep It Cleaner.
An incredible role model for young girls, Laura's passion for helping others be their best is undeniable. Incredibly intelligent and hardworking, Laura is no stranger to the juggle of life, work and study. While running an online empire with her best friend Steph Claire Smith, Laura also juggles the demands of a law degree.
Laura's relatable and kind personality shines through our whole chat as she openly talks about building confidence, the power of gratitude, her approach to juggling work and study and what 2020 has taught her. This chat is one that is sure to make you smile from the inside out.
Thank you to Medibank for making this episode possible, to get the Smiling Mind App head to: https://www.medibank.com.au/livebetter/activities/partners/smiling-mind/
Follow Laura: https://www.instagram.com/laura.henshaw
Join the KIC Community: https://keepitcleaner.com.au/
Follow your host, Madelyn: https://www.instagram.com/madelyncarafa
For all podcast updates and guest announcements follow: https://www.instagram.com/thehealthyhustlers
Join me and other hustling females in our supportive Facebook Community: https://www.facebook.com/groups/288287145154102
Download your FREE HEALTHY GUIDES: https://www.thehealthyhustlers.com/healthy-guide