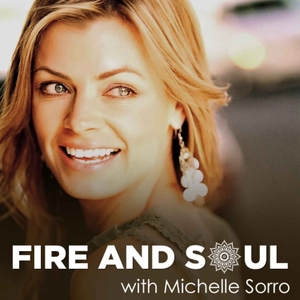 Here's to being brave! 
How many times has fear stopped you from doing something you really wanted to do? My guess is that whatever you were afraid of, in hindsight, you probably wish you would have just taken the leap. 
Whether it's a leap towards being your own boss, making a big move, or a complete career change, those big jumps can be daunting. When we're wrapped up in the fear of anything new and unfamiliar, it can scare us into walking away altogether. Then, we end up with regret. Why couldn't I have just been braver? 
The anxiety we create in these moments exists only in the build up. Once you take action, it dissipates like magic. Suddenly, it's full speed ahead. You've created momentum that possesses such an incredible, raw energy that any fear you once had gets left in the dust. 
If this situation resonates with you, you'll find so much value and encouragement in today's episode. Tapping into this energy of movement requires bravery, and you've got to embrace courage in order to move forward. When you do the things that scare you, that bravery is rewarded.
Procrastination is fear in disguise. It's the space in which we create excuses in order to justify our avoidance of what scares us. By choosing to embrace fear, and applying laser-sharp focus on our success, we can overcome its limitations. We can free ourselves to move and thrive!
It's a new year my friends, and now is the time for you to lean into the moments that require bravery. If you're ready to declare 2021 as your year, this episode will inspire you to take action. 
In This Episode You Will Learn: Why action is the antidote to fear (2:07)Definitions of bravery (7:37)How I found the courage to act on something that no longer aligned (10:43)Why you need to get into the mindset of an entrepreneur (15:42)The 3 basic fundamentals of business growth (20:10)The archetypes I called on when I needed to be brave (22:25)The brave investments I made that helped grow my business (25:29)How fear nearly prevented me from launching this podcast (30:30)What you'll learn in my free Live Video Sales Masterclass (34:13)The mind-boggling statistics of live video sales (35:41)
Resources:  Podcast- The Goal Digger Podcast- Conscious Conversions My FREE Masterclass: How to Master Zoom and Live Video Sales Like a Pro Free Masterclass
People Mentioned in This Episode: Brene Brown James Wedmore Kathrin Zenkina Amy Porterfield Jim Fortin Michael Hyatt Jack Canfield Jairek Robbins Panache Desai Chanti Zak Jenna Kutcher See acast.com/privacy for privacy and opt-out information.