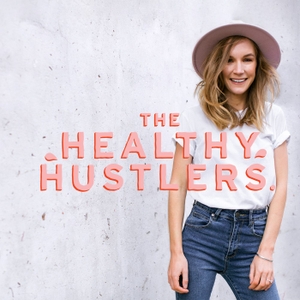 This episode of The Healthy Hustlers is proudly brought to you by Lovekins, an all-natural, organic and toxic-free, Australian skincare range for mothers and babies.
In today's episode of The Motherhood Series, I'm joined by the wonderful, real and super savvy Steph Pase.
Mum to two beautiful girls, Harper and Willow, Steph is the creative brains and face behind Not Just Another Mummy Blog that sees her share her family life online via her highly engaging instagram and Youtube channels. Steph is known for her love of all things interiors and organisation which is where her mission to give people everything they need to lead a more organised life was born.
Steph is real, relatable, genuine and incredibly down to earth. Her content is engaging, fun and guarantees a regular LOL.
Get Steph's Planners: https://www.stephpaseplanners.com.au/
Follow Steph:https://www.instagram.com/justanothermummyblog
Steph's YouTube Channel:https://www.youtube.com/channel/UCvt8ztRxvzepqATN-UNyE2g
Follow your host, Madelyn: https://www.instagram.com/thehealthyhustlers
Join me and other hustling females in our supportive Facebook Community: https://www.facebook.com/groups/288287145154102
Download your FREE HEALTHY GUIDES: https://www.thehealthyhustlers.com/healthy-guides
Thanks to Lovekins for making this episode possible. You can now find Lovekins full range of baby skincare and nappies at Baby Bunting nationwide. To find out more about their toxic-free, all natural product range head to: www.lovekins.com