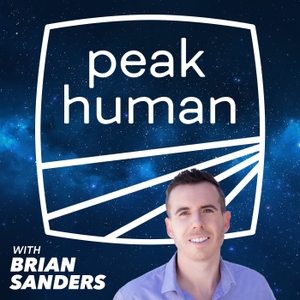 Peak Human - Unbiased Nutrition Info for Optimum Health, Fitness & Living
By Brian Sanders - Filmmaker of Food Lies & Health Coach
What's Peak Human - Unbiased Nutrition Info for Optimum Health, Fitness & Living about?
Peak Human is a 13 part audio series covering all aspects of health and nutrition. It is produced ad-free to support the documentary 'Food Lies' currently being crowdfunded on Indiegogo.
World renowned doctors, researchers, and journalists are interviewed as we find out what is the true human diet that we should all be eating to live an optimally and be free of chronic disease.