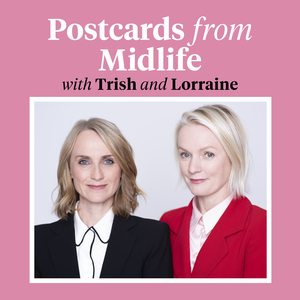 From jacking it all in and starting again, to dealing with difficult bosses and colleagues, plus rebuilding your professional identity if you've taken time out of the workplace - Lorraine and Trish get some expert advice from BBC News presenter & career coach Rachel Schofield.
Plus: three simple ways to lead an anti-inflammatory lifestyle and give a big old boost to your health; this months film, TV and book recommendations, and a trip down memory lane to the sunshine days of the Radio 1 roadshow
To get in touch please see contact details on our website: www.postcardsfrommidlife.com
Disclaimer: All advice in this podcast is based on our own experiences. Please seek professional medical or expert advice if you think you have any of the conditions or issues discussed in this episode
 See acast.com/privacy for privacy and opt-out information.