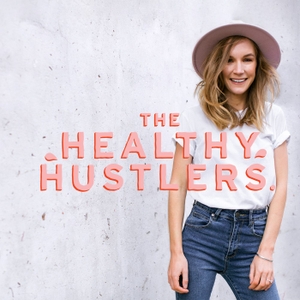 This episode is proudly brought to you by Niulife, life-changing coconut products that provide the perfect healthy alternative for those with allergies or who, like me, want to add more plant-based ingredients into their cooking.
In this week's healthy conversation I'm thrilled to be joined by Naturopath, Nutritionist, Author and a self- proclaimed herb nerd, Reece Carter.
With a love for science and evidence-based research, Reece cuts through the noise and mess that often surrounds the world of wellness. Reece's love for healthy cooking and a wholesome life started as a kid growing up on his family farm in WA. With an honest and refreshing approach to healthy living and a Bachelor Degree in Health Science under his belt, Reece empowers his dedicated community to make real, sustainable change to their overall wellbeing.
I love chatting about food and wholesome living, so this episode with Reece really brightened my day and I hope it does the same for you too.
Thank you to Niulife for making this episode of The Healthy Hustlers possible. To purchase some of Niulife's life-changing products, head to: https://www.niulife.com.au/ Use the code HUSTLERS15 at the checkout for 15% off your order.
Follow Reece: https://www.instagram.com/herbnerdreece
Follow your host, Madelyn: https://www.instagram.com/thehealthyhustlers/?hl=en