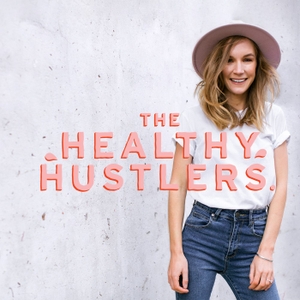 This episode is proudly brought to you by Pod and Parcel, biodegradable and compostable coffee pods filled with cafe-quality coffee.
In this healthy conversation, I'm delighted to be joined by entrepreneur, lifestyle influencer, writer and Mama, Revie Jane.
Refreshingly real and honest, Revie Jane is one of my favourite women to follow online, courageously sharing her personal and professional life Revie has built an incredibly engaged and devoted community where she is able to support, encourage and inspire women around the world to accept every challenge and to believe in themselves.
Facing adversity throughout her younger years, Revie is on an almighty journey of working on worthiness and self-love which she openly shares with her adoring audience.
Inspiring, uplifting, and incredibly kind are a few ways I'd describe the powerhouse entrepreneur, Revie truly embodies what it means to live a life with purpose.
Thanks to Pod and Parcel for making this episode possible, to get your hands on some cafe-quality coffee head to: https://au.podandparcel.com/
Follow Revie Jane: https://www.instagram.com/reviejane
Follow your host, Madelyn: https://www.instagram.com/thehealthyhustlers/