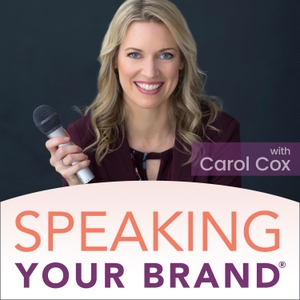 Have you been asked to be an emcee for an event or thought about being one?
An emcee (or MC, Master of Ceremonies) is the person who is the bridge and what I call the cohesive glue of the event.
I'm joined in this episode by Amber Hawley, who is the emcee for our Brave. Bold. Beyond. Live Virtual Summit coming up on April 1st and was the emcee for the event we did last year.
Amber and I talk about 5 rules we came up with for being an excellent, effective, and engaging emcee.