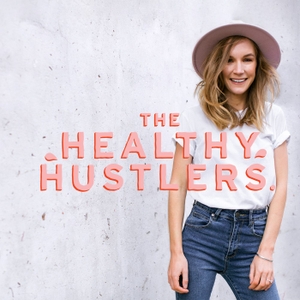 Sam Wood // The rapid growth of the 28 fitness app, approaching to lockdown and how to stay fit and motived during 2020
07.22.2020 - By The Healthy Hustlers Podcast
This episode is proudly brought to you by Denada Co, sugar-free, all-natural ice cream. Zero added sugar and zero compromises on deliciousness.
In today's healthy conversation, I'm once again joined by the father of three, Sam Wood.
Sam is the creator of 28 By Sam Wood an online fitness app that recently announced an exciting partnership with BUPA to help get Aussies moving. The 28 App is currently Australia's number one at home health and fitness program having tripled over the last couple of years due to key investments in analytics, technology and product.
I chat to Sam about his time in isolation, how he has approached lockdown with his family, the rapid growth of his fitness app, dealing with the closure of his gym, The Woodshed and how he has managed to stay achieve and healthy with the current climate.
Thanks to Denada Co for making this episode possible.
Find Denada Co's sugar-free ice cream at Coles, IGA and local independent grocers and health food stores. Check stockist here: https://www.denadaco.com/wheretofindus
Follow Sam: https://www.instagram.com/samjameswood
Check out 28 By Sam Wood: https://28bysamwood.com/
Follow your host, Madelyn: https://www.instagram.com/thehealthyhustlers