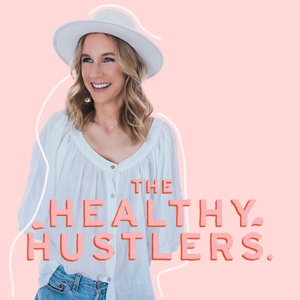 This episode is in celebration of Healthy Hustlers Facebook Community.
Are you ready to be part of a supportive community of like-minded hustlers, all eager to show up and be the best version of themselves? Then join me and other hustling females by searching Healthy Hustlers Community on Facebook or simply click the link below.
Today's guest is joining me from Wollongong, NSW. Humble and kind, Tanya Poppett is a personal trainer and Mum, with a booming online community where she inspires hundreds of thousands of people across the world to move their body, have fun with fitness, and most of all become happier. Tanya's workout style focuses on intent before intensity to giving her community the skills to get the most out of their training. Becoming a mum to her little boy in October 2019, Tanya regularly shares easy and convenient exercises that can be done with a baby on the beach, in the park, or in the comfort of your own home proving that exercise doesn't have to be confined to the gym walls.
I was lucky enough to meet Tanya about 5 years ago when she was known on Instagram as @achievingbalance, today she joined me for a healthy conversation about the highs and lows of 2020, how she has kept a positive mindset with during times of uncertainty, how motherhood has made her pivot and her greatest lessons during the pandemic.
Join me and other hustling females in our supportive Facebook Community today. Search Healthy Hustlers Community on Facebook or simply click the link to join now: https://www.facebook.com/groups/288287145154102
Download your FREE HEALTHY GUIDES: https://www.thehealthyhustlers.com/healthy-guides
Follow Tanya: https://www.instagram.com/tanyapoppett/
Get Tanya's App, Train With Tanya: https://www.tanyapoppett.com/train-with-tanya
Follow your host, Madelyn: https://www.instagram.com/thehealthyhustlers