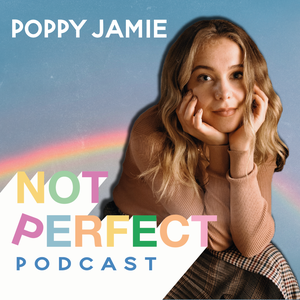 In this episode, I am speaking to Dale Pinnock aka The Medicinal Chef - a world leading voice in how food can change our health. He's been in the nutrition industry for over 26 years, a Sunday Times Best Selling author and written 18 books (translated into 19 different languages). He's helped millions of people rethink the way they consume food. It's a total honour to have Dale on the show. In this show we talk about which foods and supplements can help support our immunity and this couldn't be more helpful to lean about as we move into the core winter months when we're more vulnerable. I hope you enjoy learning about how to support your health through nutrition as much as I did. 
Links to nutrition supplements we spoke about: https://dalepinnock.com/collections/supplements
More info on Dale: https://dalepinnock.com
More info on Dale's books: https://dalepinnock.com/collections/books
Find Dale on social: https://www.instagram.com/themedicinalchef/
Want to feel a bit happier? Download my mindfulness app Happy Not Perfect. The app gives you a daily work-out for your mind that helps you to rest, process thoughts and trains positive thinking. Perfect as a morning mind-set routine or when you need to calm down in moments of anxiety or stress. On IOS and Android. www.happynotperfect.com
Music by Myndstream. Please find more information on their music made to relax, sleep, focus and move at www.myndstream.com and on any music streaming platform.
 See acast.com/privacy for privacy and opt-out information.