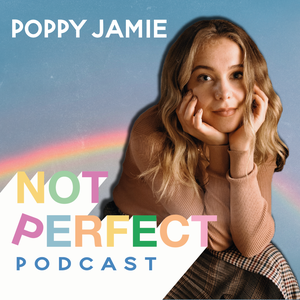 It's nearly the end of the year so I hope you're taking some time to rest, reflect and look after yourself. Today's guest is Emily Esfahani Smith, the author of The Power of Meaning, an international bestseller and has been translated into 16 different languages. In 2017, Emily gave a TED talk called "There's More To Life Than Being Happy" , which was based on her book and it's been viewed over 9 million times. Through her writing, Emily explores psychology, philosophy, and literature to write about the human experience and has dedicated her time to finding answers to questions like why we are the way we are and how we can find grace and meaning in a world that is full of suffering. It was an honour to have Emily on the podcast and I hope you enjoy our chat.
Want to feel a bit happier? Download my mindfulness app Happy Not Perfect. The app gives you a daily work-out for your mind that helps you to rest, process thoughts and trains positive thinking. Perfect as a morning mind-set routine or when you need to calm down in moments of anxiety or stress. On IOS and Android. www.happynotperfect.com
Music by Myndstream. Please find more information on their music made to relax, sleep, focus and move at www.myndstream.com and on any music streaming platform.
 See acast.com/privacy for privacy and opt-out information.