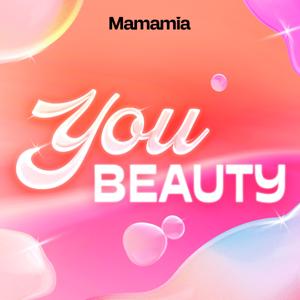 This Savey Serum Is Going To Make Your Lashes Pop!
06.23.2022 - By You Beauty
Sometimes our lashes need a little help, but serums that help lift and grow are hard to come by, particularly the savey kind...
This week Leigh has found a serum for any Youbie that needs a lash lift. 
Plus, Leigh takes us through her travel beauty bag and some of her fave beauty essentials from her recent trip to Italy. 
And Kelly thinks she's found the perfect sunscreen for day drinks by the beach! 
THE END BITS
Subscribe to Mamamia
RECOMMENDATIONS: 
All the wonderful products mentioned in today's episode can be found below!
SPENDY 
Leigh: Tan Luxe The Creme, $75
Kelly: Naked Sundays SPF50 Golden Glow Body Sunscreen, $44.95
SAVEY: 
Leigh: The Ordinary Multi-Peptide Lash and Brow Serum, $24.95
Kelly: Frank Body Clean Body Wash: Sunday Brunch, $12.95
SHOP MY STASH
Leigh: Charlotte Tilbury Quick And Easy Makeup Kit in Sunkissed, $99
Kelly: Milk Makeup Kush Mascara, $40
EMPTY
Kelly: Kerastase Discipline Smooth-In-Motion Masque, $39.95
GET IN TOUCH:
Got a beauty question you want answered?  Email us at [email protected] or call the podphone on 02 8999 9386. 
Join our You Beauty Facebook Group here.
Want this and other podcasts delivered straight to your inbox? Subscribe to our podcast newsletter.
You Beauty is a podcast by Mamamia. Listen to more Mamamia podcasts here.
CREDITS:
Hosts: Leigh Campbell & Kelly McCarren
Producer: Mikayla Floriano
Audio Producer: Leah Porges 
Mamamia acknowledges the Traditional Owners of the Land we have recorded this podcast on, the Gadigal people of the Eora Nation. We pay our respects to their Elders past and present, and extend that respect to all Aboriginal and Torres Strait Islander cultures.
Just by reading our articles or listening to our podcasts, you're helping to fund girls in schools in some of the most disadvantaged countries in the world - through our partnership with Room to Read. We're currently funding 300 girls in school every day and our aim is to get to 1,000. Find out more about Mamamia at mamamia.com.au Become a Mamamia subscriber: https://www.mamamia.com.au/subscribe See omnystudio.com/listener for privacy information.