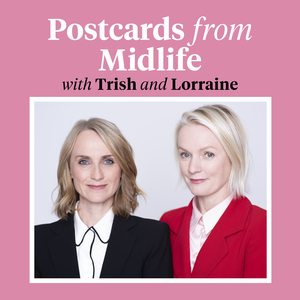 Lorraine and Trish talk to their old magazine buddy and best-selling author Mike Gayle about what's going on for midlife men, what they know about menopause and how turning 50 is an emotional milestone for them too.
 
Plus, generational parenting styles: how the way you were brought up impacts the way you parent; Lorraine models a chin strap; and Trish does some positive thinking …
 
To get in touch, ask a question or share your midlife story, DM us @postcardsfrommidife.com, join our Facebook Group, or email us [email protected]
Disclaimer: all advice in this podcast is based on your own experiences. Please seek professional medical or expert advice if you think you have any of the conditions or issues discussed in this episode
 See acast.com/privacy for privacy and opt-out information.