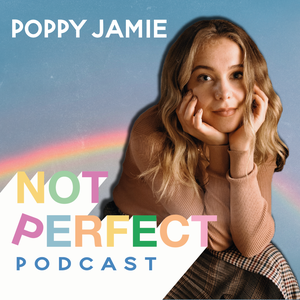 If there was ever a time the unemployed needed motivation, it is safe to say it is now. Today's guest is the wonderful and inspiring Eleanor Tweddell, author of 'Why Losing Your Job Could be the Best Thing That Ever Happened To You'. 
Eleanor draws on her first-hand experience of redundancy to guide the jobless towards a brighter future. She now runs her own company, Another Door, which helps people through redundancy. Her book is not only an amazing guide for people in between jobs but it tackles the transition from recovering from any unexpected disappointment. 
In this episode, Eleanor discusses the best way to deal with feelings of guilt and shame and shares her tips on how to bounce back from rejection and how to avoid feeling overwhelmed. Eleanor also describes why sticking to a routine is one of the most effective things you can do.
Eleanor's book: Why Losing Your Job Could Be The Best Thing That Ever Happens to You
Eleanor's Redundancy Support Company: Another Door
Want to feel a bit happier? Download my mindfulness app Happy Not Perfect. The app gives you a daily work-out for your mind that helps you to rest, process thoughts and trains positive thinking. Perfect as a morning mind-set routine or when you need to calm down in moments of anxiety or stress. On IOS and Android. www.happynotperfect.com
 
 See acast.com/privacy for privacy and opt-out information.