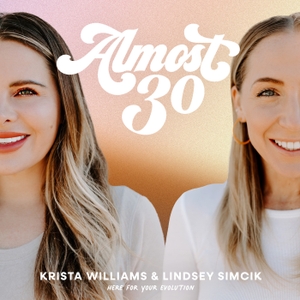 Almost 30
By Krista Williams & Lindsey Simcik
What's Almost 30 about?
Tune in for a new episode every Tuesday to hear our honest conversations about topics like wellness, entrepreneurship, spirituality & self-development.
IT'S REAL, IT'S RAW, AND IT'S UNFILTERED.
Inspired by our transition from our twenties to our thirties, we realized it's so much more than that. Our mission is to provide you with the tools & motivation you need to propel your personal growth and to navigate any transition in your life.