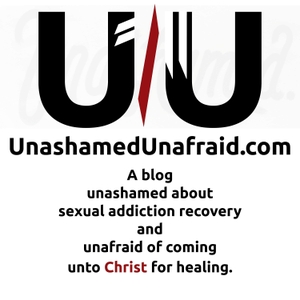 I hope you have listened to our post, Why Trying Harder Never Works: Trauma. I believe this is one of the least understood parts of sexual addiction. So, if you haven't listened to it, I strongly encourage you to.
I did this post with Angela Russell, LCSW, who specializes in trauma work. In May 2017, Kayla and I presented with Angela at AMCAP (Association of Mormon Counselors and Psychotherapists) in Virginia. AMCAP does events to help train therapists and lay church leaders on various issues. This post is the recording of our presentation with Angela.
The first part of the presentation goes over addiction basics and the definitions of terms, such as shame, trauma, etc. The second part is a discussion of these terms in the context of our addiction recovery story. The last part is an open and anonymous Q&A, which I think is very insightful and helpful. Below is the handout we gave out at the presentation. To date, this is the longest podcast we have done, but well worth it; as a large portion is the Q&A at the end.
Hope you enjoy and find it helpful!