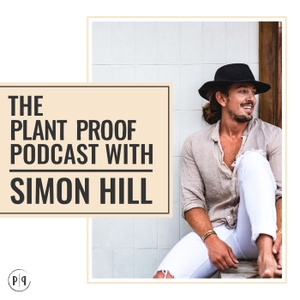 In Episode #119 I sit down with Dr Jonathan Foley, one of the worlds most highly regarded Climate and Environmental Scientist's. Jonathan has published over 130 peer reviewed papers in the the field of sustainability in highly prestigious journals such as Science and Nature. He is also an author, a highly sought after guest speaker and is the Executive Director at Project Drawdown, a not-for-profit organisation which is widely considered as the worlds leading resource for information on climate solutions. However, as brilliant as his resume is, his communication is arguably what makes his work so incredibly powerful.
In this episode we cover:
•How the climate change conversation has moved from debate around its existence to debate around solutions
•What Project Drawdown is
•Individual versus government action
•Looking at climate change as a game of chess
•Why climate change doesn't have to be scary
•The changes we can make as individuals with a specific focus on three key areas: water, energy and food.
•and much more
If you are wanting to learn real facts about climate change and the solutions we have, from someone who not only values science but contributes to it, then I highly suggest you make time to listen to this...probably more than once! And of course, share it to any friends or family members who you think may benefit from hearing from Dr Foley.
Resources:
•Project Drawdown
•Jonathan's Bio
•Jonathan on twitter
•Jonathon's blog 'Beef rules'
•Jonathan's blog on seeing Climate change as a game of Chess
•Confused about holistic grazing and whether grass-fed beef is a real climate solution? Read this paper out of Oxford University Dr Tara Garnett which discusses some of the problems with claims from certain people in this industry. You can also read a piece I co-wrote with Environmental Researcher Nicholas Carter here for more on this topic.
My Book:
My new book The Proof is in the Plants is out May 4th. Preorder your copy here.
Want to support the show?
If you are enjoying the Plant Proof podcast a great way to support the show is by leaving a review on the Apple podcast app. It only takes a few minutes and helps more people find the episodes.
Simon Hill, Nutritionist, Sports Physiotherapist
Creator of Plantproof.com and host of the Plant Proof Podcast
Author of The Proof is in the Plants
Connect with me on Instagram and Twitter
Download my <a...