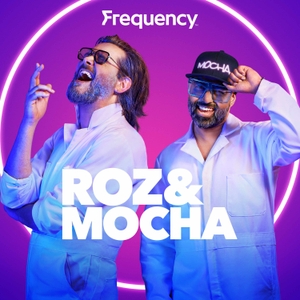 274 - Carly From 'Too Hot To Handle', Dating App Truths & '30 Seconds Or Less'!
06.25.2021 - By Roz & Mocha
'Too Hot To Handle' is BACK on Netfix with Season 2! Carly from Toronto who's on this season is a self described 'man eater' and joined Roz & Mocha to talk about her time on the hit show. Miley Cyrus covers Cher's classic 'Believe'. David Park the CEO of the gamer dating app Kippo shares three different ways that dating apps scam their users. Full coverage of the Britney Spears conservatorship hearing. A study found you should stop drinking stuff with caffeine six hours before bed, or it can mess with your sleep. Jerry Seinfeld is writing, directing, AND starring in a Netflix movie about the origins of the Pop-Tart. Plus, another edition of the Roz and Mocha original game '30 Seconds or Less', this time, can you pull 30 band aids off your arm in 30 seconds or less!