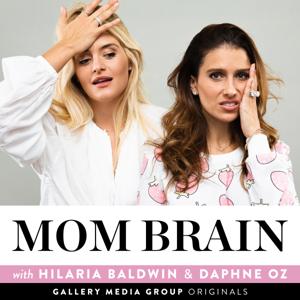 Embracing The Positives of Quarantine With Alicia Silverstone
04.22.2020 - By Mom Brain
If you're a child of the 90s, you no doubt know actress, author, and entrepreneur Alicia Silverstone. She was the star of hit movies like Clueless, The Crush or Blast From The Past and authored multiple books on diet, health and wellness. She also blogs at her website TheKindLife.com and her new film "Bad Therapy" with Rob Corddry is out now on video on demand. She's also a passionate vegan and animal rights activist.
Alicia talks to Hilaria and Daphne about how she's embracing the extra time with her son during quarantine and how they share moments together cooking and gardening. She also discusses how she raised her son vegan and encouraged him to love natural wholesome foods, which is the key to his calm demeanor. Plus, how a clean diet and enough sleep helps her keeping her cool when the challenges of parenting arise.  
Favorite Things:
Hilaria: Beyblades
Daphne: Professional Grade Gummy Bear Molds
Alicia: Quality time with her son lying in bed and living in the moment
Email us with your questions at [email protected] and follow us on Instagram, just search for @MomBrain. We answer a lot of your questions on there! Check out videos of our episodes on our YouTube channel! We also invite you to become a member of Mom Brain's official Facebook Group.
See Privacy Policy at https://art19.com/privacy and California Privacy Notice at https://art19.com/privacy#do-not-sell-my-info.