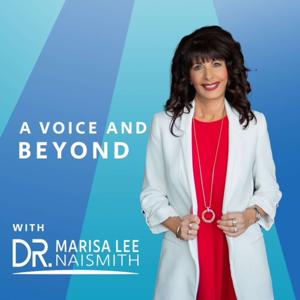 #14. Exercise - The Benefits of Staying Physically Active
06.06.2021 - By A Voice and Beyond
Motion is lotion and the message in this episode is that overall health, fitness, strength and posture are important to longevity and quality of life. Functional limitations will occur when you are not at optimal fitness and health, and your vocal health will flow on from that. In order to achieve long term success, happiness, good health and well-being you must participate in some form of physical activity every day. There are so many other positive benefits to being active which include an increase in brain function, concentration, productivity, and self-confidence. Everyone is unique and physical activity must be introduced gently and be tailored to suit your body, your genetics, age, fitness level, environment and how your physical health is affecting you. Now is the time to start moving your body to reap the benefits of physical activity. It is never too late to start!
In this episode 1:12 - Taking care of your instrument 5:10 - Three ways to take better care 9:14 - Function at your best 13:24 - Lack of exercise V's Cigarettes  15:38 - Where to start? 18:56 - Secret to longevity with exercise 22:07 - The best workout for singers 26:18 - The downside of sitting all-day 32:18 - Make a plan and stick to it
For more go to https://drmarisaleenaismith.com/14
Like this episode? Please leave a review here - even one sentence helps!
Follow me on Instagram.